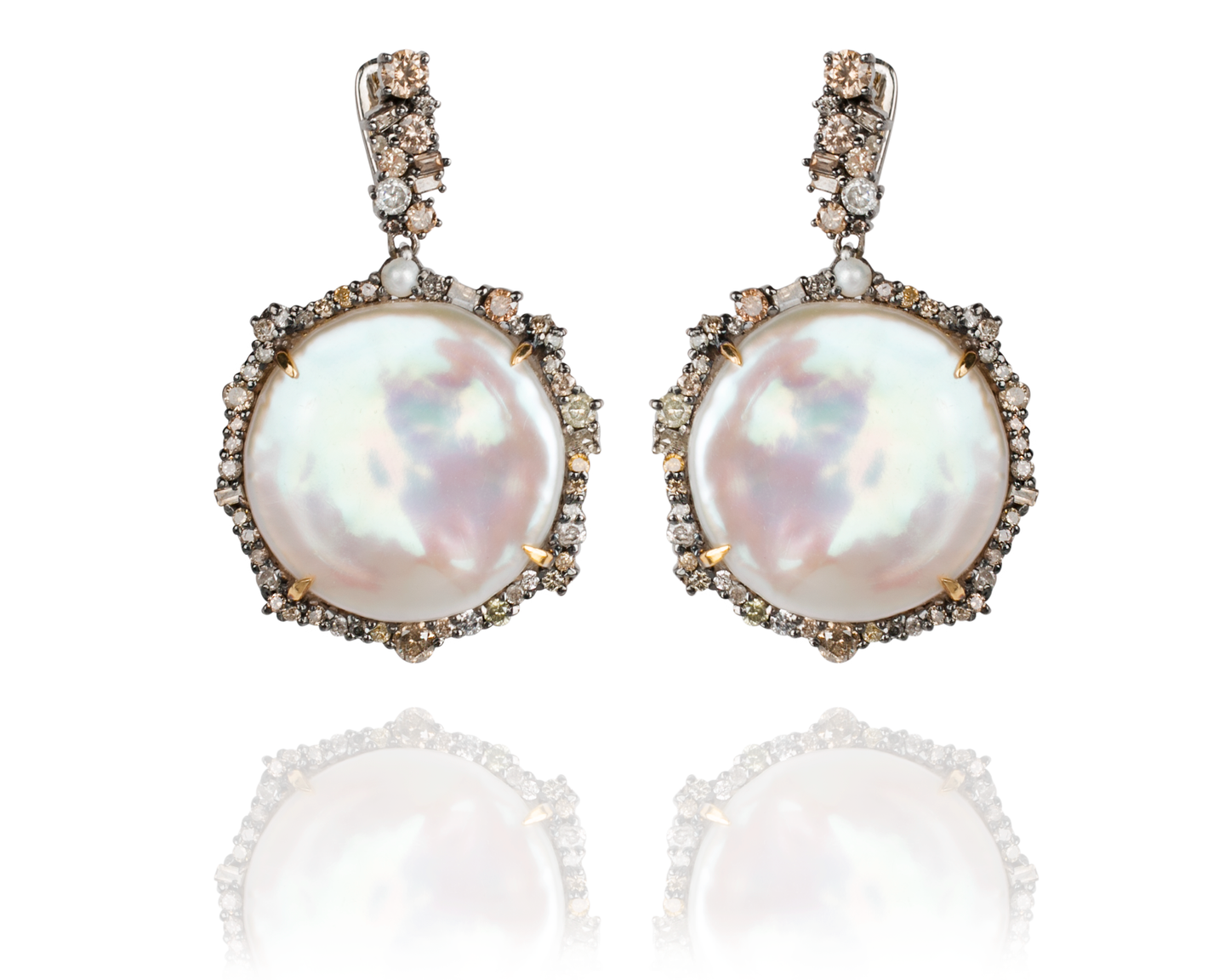 Episodic Diamond Coin Pearl Earrings
Regular price $0.00 $3,750.00 Sale
One-of-a-kind freshwater coin pearl earrings in 3.39 carats of the Episodic diamond setting.
3.39 Carats of Champagne and Yellow Colored Diamonds
Coin Shape Freshwater Pearl
Sterling Silver Setting with 14 Karat Gold Posts & Prongs
One of a Kind
Coming from a long line of prominent US jewelers and "Pearl" men -- Vincent has honed his ancestral expertise into unique, truly organic one-of-a-kind fine jewelry creations. The Vincent Peach jewelry collection is uniquely handcrafted combining the casual elegance of leather and the extraordinary beauty of diamonds and pearls. A native and still residing in Nashville, Tennessee, Vincent designs in his studio attached to the namesake Vincent Peach Boutique in Marathon Village of downtown Nashville but his pieces can be found around the world. As a jewelry designer and artisan, Vincent finds inspiration from life's leisures and the romance of luxury travel.