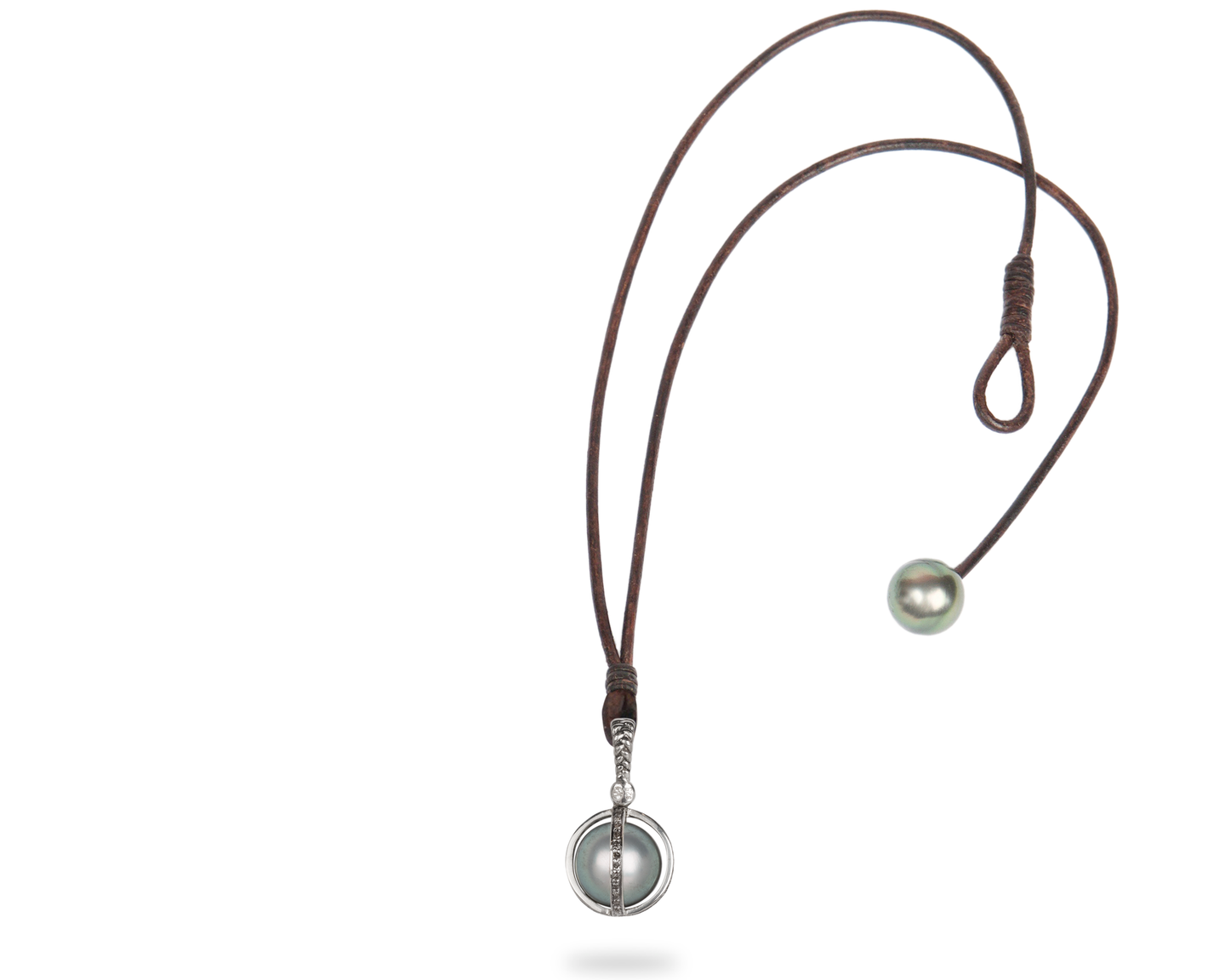 Star Crossed Pinfold Necklace
Regular price $816.00 Sale
White pave diamonds set in sterling silver, enclosing a free moving Tahitian pearl. The Star Crossed Collection, much like star-crossed lovers, are a pair that destiny has brought together. Luck shows us their designs are simply diverse enough that they create their own identity. The stars do not align for the unity of this pair, but for their independent beauty.
Find matching earrings to your choice of pinfold or teardrop pendant.
.51 Carats of Diamonds
Sterling Silver Pendant
Signature Braided Details
14-15 mm Tahitian Pearl
Tahitian Pearl Clasp
Premium Quality Bovine Leather
D761
Coming from a long line of prominent US jewelers and "Pearl" men -- Vincent has honed his ancestral expertise into unique, truly organic one-of-a-kind fine jewelry creations. The Vincent Peach jewelry collection is uniquely handcrafted combining the casual elegance of leather and the extraordinary beauty of diamonds and pearls. A native and still residing in Nashville, Tennessee, Vincent designs in his studio attached to the namesake Vincent Peach Boutique in Marathon Village of downtown Nashville but his pieces can be found around the world. As a jewelry designer and artisan, Vincent finds inspiration from life's leisures and the romance of luxury travel.